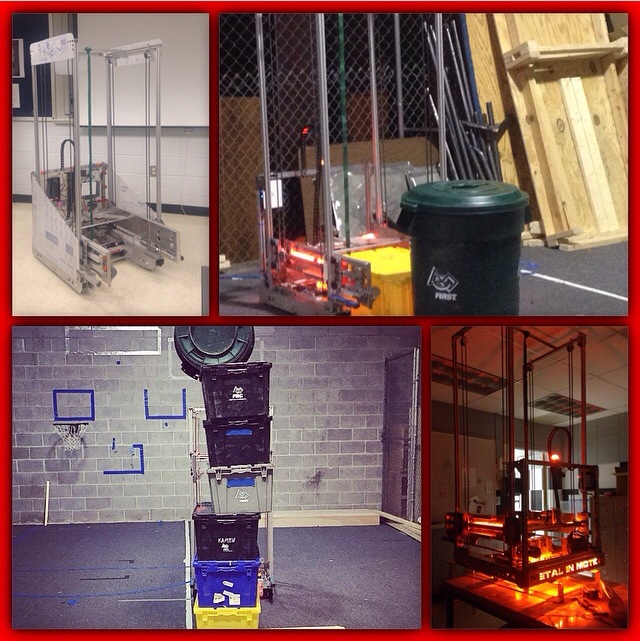 The name of this year's robot is…
Arm-Strong v2.0!
We are looking forward to the Palmetto Regional Competition which is coming up next week!
Our robot can lift six totes with a recycle bin on top.
We have an autonomous where we stack all three totes in the staging zone with a recycle bin on top, move to the auto zone, and back off from the stack.
We have arms that extend out to reach totes on the step.
Good luck to all teams attending the Palmetto Regional!